When you have kids, having a backyard pool means having fun-filled days with friends, throwing summer pool parties, and creating priceless family memories. Additionally, it entails taking extra steps to prevent a catastrophe from occurring in this destination for leisure and pleasure. If children enter the water unsupervised, they could quickly find themselves in serious difficulty if they aren't strong swimmers.
What then can parents and other adults do to ensure that children are safe in and around the pool? Plenty. That's the topic we'll explore in this crucial series of articles.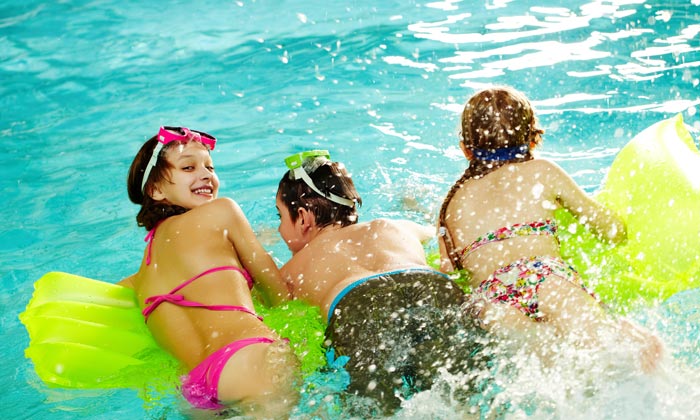 Consider Pool Safety a Priority
Making sure parents or other responsible adults are giving pool safety the serious consideration it deserves is the first step in ensuring that kids are safe around pools. The US Consumer Product Safety Commission reports that drowning is the leading cause of injury-related mortality in children between the ages of one and four, in case you were unaware of the depressing statistics about drowning fatalities.
Rather than occurring in public pools, these drownings are much more likely to occur in private backyard pools. In actuality, domestic pools were the scene of 74% of drowning deaths involving victims under the age of 15, with the victim's own pool accounting for 50% of those. Tragically, 62% of these tragic drownings in children occurred when an adult was not present to watch them. Clearly, the key to ensuring children's safety around the pool is to keep a constant eye on them and be aware of where they are at all times.
It's time to look at some common sense pool safety standards in light of these concerning numbers. Every parent or other adult who looks after children should become familiar with, adhere to, and teach these rules.
Always Keep an Attentive Adult in Charge of Poolside Supervision
There ought to always be a responsible adult who can swim that is observing children when they are in or around the pool. If a child is not a strong swimmer or cannot swim at all, another adult should swim beside them. The adult providing the supervision must give the task at hand their complete attention. This indicates that they are not to be sidetracked by distractions like books, periodicals, cellphones, or interactions with others.
To ensure the safety of all the kids who are playing in the pool, the appointed, supervising adult must have their eyes and their minds completely focused on what is happening in and around the pool. They ought to be able to spot warning indications of peril or discomfort, such as an extremely exhausted child or one who is having trouble breathing or swimming. If an adult observes these symptoms, they should instruct the youngster to exit the water and stop swimming.
It is essential that adults carefully supervise children around the pool. When children are being monitored carefully, drowning accidents are much less likely to occur than when kids are left in a pool unattended.
We'll discuss some other crucial pool safety guidelines you can put in place to assist keep youngsters safe in your pool in our next article.
Continue Reading about Pools
• Best Backyard Improvements That Add Value to Your Home
• An Attitude of Gratitude: For This We Are Truly Thankful
Lyon Financial: America's Leading Pool Lender
Since 1979 Lyon Financial has made the backyard resort dream come true for over 500,000 families across the U.S. Through our solid relationships with more than 3,000 pool contractors and our continued commitment to putting our clients first, we have built a reputation as the first choice in providing pool financing solutions. For more information, visit lyonfinancial.net or call (877) 754-5966 today.