In our first article, we sought to establish the importance of training your child care center staff members in proper phone etiquette. Not only will good phone etiquette potentially attract new business, but it can also help your current families to be content with your level of customer service. This article, as well as the final article in our series, will get more into the nuts and bolts of the discussion.
The following is a comprehensive list of some of the most foundational guidelines your staff should master when it comes to speaking on the phone.
1. Always pick up the phone by the third ring if at all possible. People who call appreciate a prompt answer.
2. Maintain a pleasant demeanor throughout the call, regardless of your personal emotional state. This point can take some practice, especially for people who tend to wear their emotions on their sleeve. There can be hectic moments when working in an office that facilitates a busy child care center, but all of that stress needs to be dealt with in a constructive way while employees are off the phone.
3. Project an air of serenity and confidence. In addition to cheerfulness, these characteristics are essential to keeping phone calls as productive as possible. This can be challenging for dealing with people who call when they're upset about a certain issue, but keeping a calm attitude can work wonders at diffusing tension.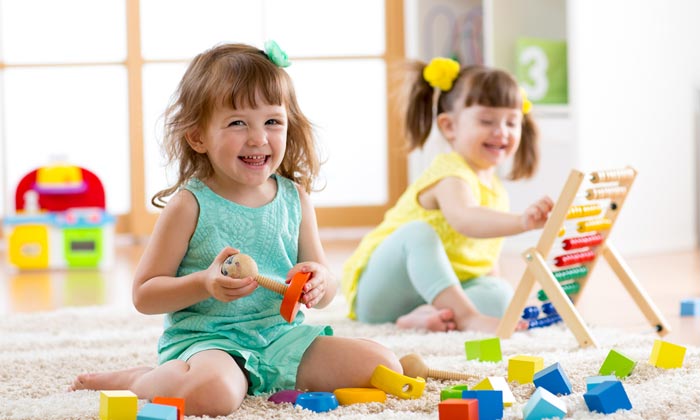 4. Let people know the name of your center as soon as you answer the phone. Then ask how you can assist them. Teaching your staff to answer the phone with a uniform phrase is a great way to make sure each caller gets the same consistent level of attention and courtesy. For example, your phone greeting could go something like this: "Hello. This is Sunny Skies Child Care Center. My name is Martha. How may I assist you?"
5. Strive to address the caller by name throughout the call. If you know their child's name, it's a good idea to mention it during the conversation as well. Remembering names is a great way to communicate to parents that you care about their individual needs.
6. Write down any concerns that the caller may have on a notepad. Be sure to include enough details to accurately remember what their needs are so they can be properly addressed. Once the call is concluded, make sure information is entered into any official forms that the situation may require. If the issues raised should be addressed by certain staff members, make sure they are made aware of the caller's concerns as soon as possible.
Our concluding article (Part 3) will continue this list of protocols which your front desk and office staff can follow while communicating on the phone from your child care center. These guidelines are simple to learn, reflect common courtesy and professionalism, and ought to apply across the board in virtually any situation. Once your staff is properly trained and putting these guidelines into practice, you'll have peace of mind knowing your staff is fully prepared.